Watch the Skies!: Science Fiction, the 1950s and Us (Richard Schickel, 2005)
¡Vigilen los Cielos! Ciencia-ficción, los 50 y nosotros - DVDRip VOSE

FICHA TÉCNICA:
Episode aired
2005
Director:
Richard Schickel
Guión:
Richard Schickel
Intervienen:
Mark Hamill(voice)Steven SpielbergGeorge Lucas, ETC...
Música:
Casey Cohen
Editado por:
Bryan McKenzie
Visual Effects by :
John Falchi, Gary Forbes
Sound Department :
Paul Graff, Mark Linden, Abel Machado, Bryan McKenzie, Tara A. Paul
Fotografía:
Harris Done, George Lang, Daryl Studebaker
Produced by:
Tom Brown, Douglas Freeman, Melissa Roller, Richard Schickel
Productora:
Lorac Productions
Género:
Documental | Documental sobre cine
Duración:
56 min.
País:
EE.UU
SINOPSIS:
'Stephen Spielberg', Ridley Scott, James Cameron y George Lucas discuten la importancia de las películas de ciencia ficción y la influencia del género. Tras el final de la Segunda Guerra Mundial, aparecieron nuevos tipos de enemigos, los que no se veían como el átomo o el miedo a lo desconocido como el resultante de la guerra fría. Las películas se convirtieron en metáforas de esos miedos y las películas de ciencia ficción adoptaron muchas formas. ¡Incluyen insectos gigantes como las hormigas en Ellos! (1954) u objeto inanimado como en The Monolith Monsters (1957). En The Incredible Shrinking Man (1957) el terror proviene de la vida cotidiana - un gato, una araña - a medida que el hombre se hace cada vez más pequeño. La ciencia ficción relacionada con los viajes espaciales requería más imaginación. Destination Moon (1950) y Rocketship X-M (1950) fueron los primeros intentos de analizar seriamente los vuelos espaciales y sus implicaciones. Luego hubo encuentros con extraterrestres, algunos benignos, como Klaatu de The Day the Earth Stood Still (1951) o alienígenas agresivos como terroristas o un peligro para la humanidad como en Invaders from Mars (1953) o The War of the Worlds (1953). )).
(Garykmcd, IMDB)
Narrado por Mark Hamill, en el documental, los directores Steven Spielberg, George Lucas, Ridley Scott y James Cameron explican cuales son las películas de ciencia-ficción a los años 50 que más les han influenciado.
(FILMAFFINITY)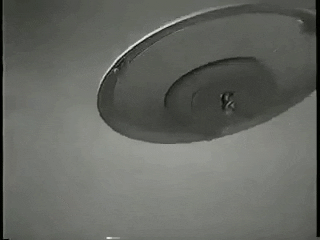 Credited cast:
Cast (in credits order)
Mark Hamill ... Narrator (voice)
Steven Spielberg ... Self
George Lucas ... Self
Ridley Scott ... Self
James Cameron ... Self
Edmund Gwenn ... Dr. Harold Medford (archive footage)
Lou Costello ... Orville (archive footage)
Walter Pidgeon ... Dr. Edward Morbius (archive footage)
Anne Francis ... Altaira Morbius (archive footage)
James Arness ... Robert Graham in 'Them' (archive footage)
Michael Rennie ... Klaatu (archive footage)
Rest of cast listed alphabetically:
Warner Anderson ... Dr. Charles Cargraves (archive footage) (uncredited)
Morris Ankrum ... Dr. Ralph Fleming (archive footage) (uncredited)
Raymond Bailey ... Dr. Wahrman (archive footage) (uncredited)
Gene Barry ... Dr. Clayton Forrester (archive footage) (uncredited)
Noah Beery Jr. ... Major William Corrigan (archive footage) (uncredited)
Lloyd Bridges ... Colonel Floyd Graham (archive footage) (uncredited)
Edward Colmans ... Spanish Priest (archive footage) (uncredited)
Frank Conroy ... Mr. Harley (archive footage) (uncredited)
Robert Cornthwaite ... Dr. Carrington (archive footage) (uncredited)
Sandy Descher ... Eadie Johnson in 'Space Children' (archive footage) (uncredited)
Kirk Douglas ... Jonathan Shields (archive footage) (uncredited)
Leif Erickson ... George MacLean (archive footage) (uncredited)
Arthur Franz ... Dr. Jim Baker (archive footage) (uncredited)
Bert Freed ... A.C. Barrows (archive footage) (uncredited)
Ned Glass ... Wardrobe Man (archive footage) (uncredited)
Billy Gray ... Bobby Benson (archive footage) (uncredited)
Jimmy Hunt ... David MacLean (archive footage) (uncredited)
Virginia Huston ... Carol Stafford (archive footage) (uncredited)
Sam Jaffe ... Professor Jacob Barnhardt (archive footage) (uncredited)
Jack Kelly ... Lt. Jerry Farman (archive footage) (uncredited)
Harry Lauter ... Platoon Leader (archive footage) (uncredited)
Lock Martin ... Gort (archive footage) (uncredited)
Osa Massen ... Dr. Lisa Van Horn (archive footage) (uncredited)
Cameron Mitchell ... Steve Abbott (archive footage) (uncredited)
Leslie Nielsen ... Commander John J. Adams (archive footage) (uncredited)
Ann Robinson ... Sylvia Van Buren (archive footage) (uncredited)
William Schallert ... Ambulance Attendant (archive footage) (uncredited)
Douglas Spencer ... Scotty (archive footage) (uncredited)
Warren Stevens ... Lt. 'Doc' Ostrow (archive footage) (uncredited)
Randy Stuart ... Louise Carey (archive footage) (uncredited)
Barry Sullivan ... Fred Amiel (archive footage) (uncredited)
Kenneth Tobey ... Capt. Patrick Hendry (archive footage) (uncredited)
Joan Weldon ... Dr. Patricia Medford (archive footage) (uncredited)
James Whitmore ... Sgt. Ben Peterson (archive footage) (uncredited)
Grant Williams ... Scott Carey (archive footage) (uncredited)
CAPTURAS:
DATOS TÉCNICOS:
MÁS DATOS TÉCNICOS:
Datos sobre el ripeo
Fuente.....:
DVDRip VOSE
Tamaño.....:
1,03 GB
Duración......:
0:55:31
Video Codec..:
mkv
Velocidad de datos::
2467 KBPS
Velocidad Bits:
2659 Kbps
Canales::
2
Velocidad de muestra de sonido
48 khz
Velocidad de fotograma
25 fotogxseg
Velocidad de Bits de sonido
192 KBPS
Resolución...:
768x576
Idiomas del Audio:
Inglés
Subtítulo:
Castellano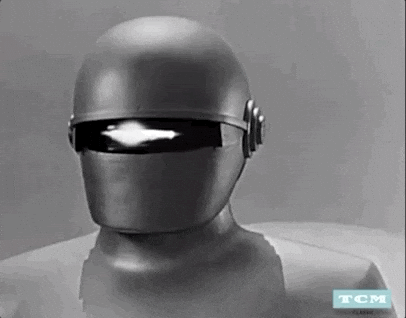 Enlace:
¡Vigilen los Cielos! Cienciaficción, los 50 y nosotros (Richard Schickel, 2005) DVDRip VOSE-navarrete.mp4
1,03 GB